04.24. Lionna server opened!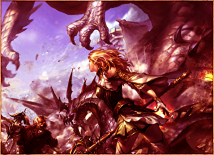 Our first server of L2 Blood Chronicles series named Lionna is finally launched.
Today at 6:00 pm UTC+1 everything starts. This is the culmination of our many months of efforts to provide players the best level of gameplay. Now everyone can enjoy the game on our first Lineage 2 server. Good luck and good fight everyone!
Find Out More
03.20. The Stella Rebellion event.